You have come to the right place to learn the fascinating history of Oregon's spectacular south coast, as history comes alive through historic places, museums, and amazing structures.
Sift through our pages and discover the cities and communities that grew from the dreams of our pioneers.
Mission Statement:
It is the mission of the Curry Historical Society To encourage and promote the study and understanding of the history, primarily of Curry County, but also the impact of neighboring counties and the State of Oregon as they relate to Curry County.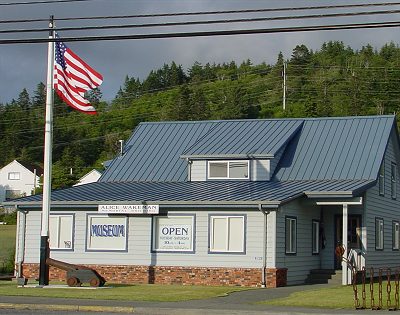 Visitor Hours:
Tuesday 10 AM to 4 PM
Wednesday 10 AM to 4 PM
Thursday 10 AM to 4 PM
Friday 10 AM to 4 PM
Saturday, Sunday, Monday – CLOSED
Admission:
Adults $5.00 Children under 12 – Free
Closed during the month of January